Elie Honig, a former federal and state prosecutor said the Department of Justice has the beginnings of a powerful case against former President Donald Trump.
The House Committee investigating the January 6 attack on the United States Capitol has held several hearings as they work to try and prove Trump helped to plan and bring about the riot. On Sunday, Honing, a CNN legal analyst, stated what he believed the committee has already been able to do in its first couple of hearings.
"I think they've made a really powerful argument that he knew he had lost the election, that he knew there was no evidence of widespread election fraud, that he knew that his legal schemes were completely unconstitutional and invalid. So, I think the committee has shown us a really strong foundation that prosecutors ought to be working off of," he said on CNN.
As the hearings continue, U.S. Attorney General Merrick Garland and the Department of Justice have faced mounting pressure to bring charges against the former president for his alleged role in the Capitol attack. Last week, amid the growing demand to bring an indictment against Trump, Garland stated that he would be watching all of the hearings as would the DOJ's January 6 prosecutors.
In a recording from January 2021, Trump could be heard telling Georgia Secretary of State Brad Raffensperger to "find 11,780 votes" that were needed to win Georgia.
Fulton County District Attorney Fani Willis has been investigating to determine whether or not criminal activity occurred.
The Georgia investigation could be the one that ultimately sends Trump to prison, former Watergate prosecutor Nick Akerman said, according to Axios. Akerman said the recording of Trump's phone call with Raffensperger alone should be enough to bring charges against Trump.
Honing told CNN's Pamela Brown the committee has provided a look into the thinking of the former president prior to and during the attack on the U.S. Capitol.
"The committee, I think, has given us new facts and re-established things were already knew, that Donald Trump tried to steal this election, and most importantly, they've shown us inside Donald Trump's mind, what prosecutors called 'intent,'" he said.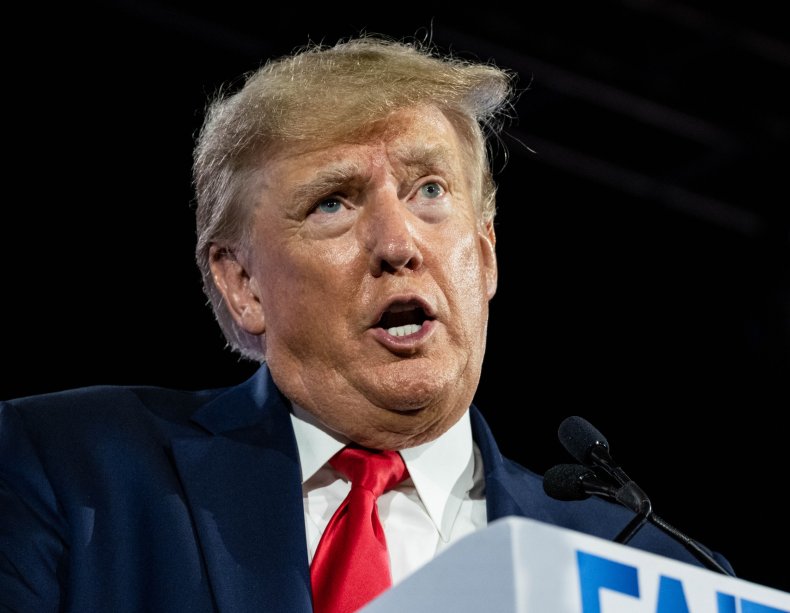 Last week, the committee probed the alleged campaign of Trump and those around him to pressure former Vice President Mike Pence to overturn the results of the 2020 presidential election.
On Thursday, Greg Jacob, a former lawyer for Pence, testified before the committee that when the former Vice President first saw an email from then-Trump attorney John Eastman about the plan to delay the certification of the votes, he called it "rubber room stuff."
On Tuesday, the House committee, comprised of seven Democrats and two Republicans, will hold their next hearing in a series of planned televised hearings aimed at showing how Trump helped to orchestrate the riot as Congress was attempting to certify the 2020 presidential election.
On Tuesday, Raffensperger and his deputy, Gabe Sterling, are scheduled to speak before the committee. The expected focus of the committee's fourth hearing on Tuesday will be how Trump and those around him supposedly reached out to other officials for assistance in overturning the 2020 election.
Also, the committee plans to present evidence Trump was a part of an operation to submit fake electoral votes in states the former president lost.
Over the weekend, Democratic Representative and House January 6 committee member Adam Schiff previewed what to expect from Tuesday's hearing.
"We'll show evidence of the president's involvement in this scheme. We'll also, again, show evidence about what his own lawyers came to think about this scheme. And we'll show courageous state officials who stood up and said they wouldn't go along with this plan to either call legislatures back into session or de-certify the results for Joe Biden," Schiff said.
Newsweek reached out to a representative for Trump for comment.
Related Posts