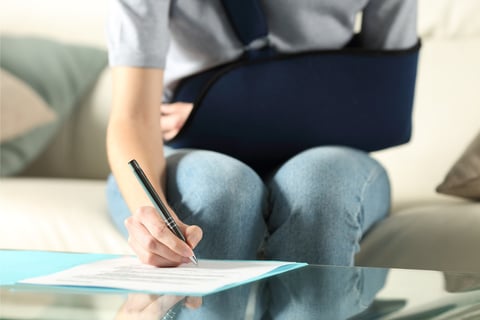 Chubb has launched two new insurance plans in Hong Kong– My Accident Guard for individuals, and Enterprise Employees Accident & Illness Benefits for small-medium business enterprises (SMEs).
My Accident Guard covers individuals in occupations of manual work or hazardous nature and those participating in non-racing sports activities. The product includes death and disability benefits of up to HK$2.5 million (SG$438,000), medical expenses and hospital cash due to infectious diseases and/or bodily injury. A benefit is available for fractured bones (including hairline fracture), up to HK$30,000. There is also an optional weekly income benefit, which is paid if the insured is certified by a doctor to be temporarily unable to carry out their usual work.
The Enterprise Employees Accident & Illness Benefits Plan combines personal accident, accidental medical expenses, critical illness, and compassionate death coverages. According to Chubb, with the product's pre-set benefit levels, it is easier for employers to calculate the premium costs covering their employees.
Other features of the product include unisex premium, provision of employee coverages on an unnamed basis, no medical check-ups and questionnaires required and 24-hour worldwide coverage.
"As a global leader in personal accident and supplemental health insurance, Chubb understands that injuries will be a financial burden for individuals and employers, especially for SMEs," said Scott Simpson, president of Chubb's general insurance business in Hong Kong and Macau. "We are thrilled to launch these two new plans with market-leading benefits that satisfy the needs of individuals and SMEs. They will be pleased with the very simple application procedure which reduces time spent on administrative work for employers."
Related Posts